21st Century marketing strategies have become innovative and are undergoing constant updates. Moreover, it has become super easy to design and create your own website with a professional outlook. Elelemtor drag and drop landing page builder has made it super easy for the users to make their own website. 
The importance of landing pages can be understood by the fact that almost every website plans to develop an effective, attractive and faster-landing page. This is because these landing pages are the first thing that a prospective customer will visit initially. 
*Here is a healthy tip to ensure that you have more customer leads, make more number of landing pages for your business. According to Wordstream businesses with more than 10 landing pages can attract 55% more leads than those who have lesser number of landing pages. 
For the marketers, Elementor is the best landing page builder and here's why:
Elementor Drag and Drop
Well, first things first, elementor has an amazing landing page editor builder whereby you can create a high conversion landing page without any external support. With this tool, you will gain the ability to create n number of landing pages for your website.
There are a lot of features to work with, so make sure that you try all of them and indulge in A/B testing for building the best website for your business. 
Pop-Ups are great for your business
Popups are great tools to offer attractive deals to your leads and allow them to leverage from the discounts. But only an efficiently built popup can give you the desired results.
With the elementor page builder, it is possible to create any sort of pop up builder. This includes subscriptions, login forms, promotional popups, lead generation and capture, offers, discounts, announcements, and much more.
The beauty of it is that you will get readymade templated pre-loaded in Elementor. More than that, you will find that the quality of popups is excellent, you can add pictures, and they will have seamless integration with your website. 
Conversion Widgets and Forms
Forms are a better way to address your leads and provide them with a set medium to make contact. Elementor gives you the ability to create forms in the front end that does not clash with the website flow. That is the real beauty of this page builder.
For a marketing business communication is of the essence, you need to have a constant connection with your leads and customers and these forms are the best method to initiate a conversation with the leads and keep constant contact with the existing customers. 
Tool for Marketing
You cannot expect to get marketing results by using one single method. Instead, a successful marketing campaign is a mix of several marketing tools and all working together and provide the best results.
The best part, with elementor you can add up to 26 marketing tools to your website and develop the best marketing strategy. These tools range from specific marketing tools like mailchimp, convert kit, and active campaign to social media integration like Facebook, Slack, Vimeo and Google Maps.
More than this, if you do not find your integration tool, then the Elementor gives you the ability to create your own integration tools and widgets through the Dev Resources. Where else can you get it?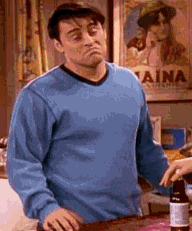 Numerous Widgets
The Elementor Hello theme which has full compatibility with the page builder is decorated with a whole lot of widgets that will make your marketing campaign a sure success.
There are pre-made widgets like price table, CTA's, Social media share buttons, countdowns, slides, testimonial widgets and much more. All of these widgets have a specific purpose and target the end customer in a different manner. In the end, what you will have is a better-looking page because of its drop editor and various features and tools. 
Premium Addons for Elementor
Even though elementor has full compatibility with the Elementor Hello theme which is free to use, you can also go for the Elementor premium addons that will take you to the next level of page building. Features like forms, countdowns, CTA, slides, flip box, and whatnot are the features that are found in the Elementor Pro.
With the pro version of Elementor landing page tool, you get the benefit of adding all those features that are usually not present in the basic version. This means with a better-designed website the returns will also be better and more beneficial. 
Future-Ready plugin
Social integration aside, elementor will give you the freedom to make contact with your customers directly through your website on Whatsapp, Waze, and other similar apps.
Plus, there is a feature to add a lightbox on the image and make it easier to understand. There are many more additions that you can play within the elementor and make your marketing website the most responsive website out there. 
Why should a marketing business use Elementor to create custom landing pages?
Elementor is a universal page builder that has many widgets and tools that are beneficial for a marketing business. In marketing, the most important aspects are the customers or leads.
And to capture these leads, you will need such tools which will make sure to tap the new and future customers in an interactive and efficient manner. The benefits of using this theme are: 
Since it is a front end drag and drop landing page builder, you will not have to hire an expert website developer to build landing pages. You can operate it on your own without any kind of professional help. 

Even though Elementor has its own theme called the Hello theme, you can use it on any other theme that you like without any hassles. Yes, the elementor page builder has full compatibility with all the WordPress themes out there. 
Conclusion
So, in the end, it is important to understand the scope of Elementor drag and drop landing page builder. Marketing in this digital world is full of opportunities, the best thing is to use the tools that you have and get the best out from your efforts.
Elementor is one such tool that can take care of the majority of your online marketing needs. Hence, stop thinking and start building, before someone else steals your customer.